OVER 25 YEARS OF EXPERIENCE
Immediately after the fall of the Berlin wall, EUNITE saw the opportunity in providing local business services to foreign companies in the Central and Eastern European (CEE) countries. To realise our goal, local presence was mandatory. Hence we established our own local offices in all CEE countries. Even in the smallest Baltic country – with less than one million inhabitants – our EUNITE flag was proudly waving.
From our local strongholds in these countries we have been providing two types of services for more than a quarter of a century now, namely: investment services & business services.
GLOBAL INVESTMENT SERVICES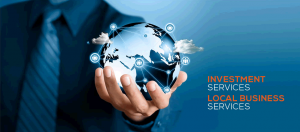 The fall of the Berlin wall also attracted foreign companies with an eye for investment opportunities in Central and Eastern Europe. Originally these markets were still somewhat immature and / or protected. As a result investments were often realised via joint ventures with local Polish, Czech, Romanian etc. companies. The majority of such investments occurred in the metal industry and consisted of brownfield investments. Quite quickly these countries started optimising their legislations and / or were maturing. In addition many countries developed granting structures to attrack foreign investors also. As a result – next to brownfields –  greenfield investments were initiated. Taken our local presence in these countries and the demand for our support, EUNITE has been providing its investments services for brownfields and greenfields from our early beginning.
After about ten years of investment services in CEE countries, three developments occurred simultaneously. The first development was a demand for similar support in other countries. Based on their positive experience in Central and Eastern European countries, our customers turned to EUNITE for investment services in various other countries too. Secondly EUNITE started to develop its own investment projects also, both in Central and Eastern Europe, as well as in African countries. Finally EUNITE became a specialist in acquiring grants. A strong correlation between investments and grants is applicable. Taken our positioning in CEE and the investment drive of our customers, our primary focus consisted of grants for investments and grants for entering new / emerging markets. Based on the successes we realised for investment grants, our customers asked us to acquire innovation grants as well afterwards. As a result EUNITE has become an expert in acquiring various types of grants in the Netherlands, in the European Union and in local countries, having different granting purposes. 
What started as investment services in CEE countries, has thus naturally evolved in co-creating, funding and managing investments 'anywhere in the world'. Hence we define our investment services as 'global investment services' nowadays. More information about our investment services – such as case descriptions – is included on our dedicated investment services website.
LOCAL BUSINESS SERVICES
From our local strongholds in these CEE countries we have also been providing local business services to our customers right from the beginning. Such services consist of organising commercial presence and providing accounting, tax and legal services for our customers. More detailed information about the content of our local business services is included under the tab 'services'.
After our EUNITE flags had been waving for many years in each CEE country, we decided to concentrate our local business services in the countries with the highest demand from & holding the highest potential for our customers. In a way we made a somewhat remarkable geographical strategic choice: our investment services scope was expanded to 'anywhere in the world', whereas our local business services scope became more focused.
Meanwhile we had also been as an investor for many years in Mozambique. During our own investment efforts, we became more and more aware that Mozambique offers a similar potential now as our CEE countries 25 years ago.
As a result of our concentration & expansion strategy, currently we provide commercial, accounting and legal services in the following countries:
Poland;
The Czech Republic;
Slovakia;
Romania;
Ukraine and
TRACK RECORD: OVER 4,000 COMPANIES
The past 25 years, over 4,000 companies have appreciated our local business services and / or our global investment services. Our customers' DNA is quite broad. We have serviced organisations with different business motives: from customers with a drive to reduce (labour) cost, to companies with growth strategies and to organisations with a need to innovate and / or to invest. Moreover our customers are active in various sectors, varying from the metal industry to construction and to care. Naturally our customers' portfolio also differs strongly: from seed potatoes to recycling services and to insurances. Finally a large difference in company sizes is applicable also: from small and medium sized business (SMB) with less than one hundred employees to large corporate companies with over 100,000 employees.
DISTINGUISHING FEATURES EUNITE
Despite their large difference in DNA, our customers do share common grounds to choose EUNITE. The reasons our customers validate us as their preferred partner often consists of (combinations of) EUNITE's distinguishing features, being:
UNIQUE: HIGH END & HANDS ON
EUNITE has had a drive to be much more than a regular business service provider. Naturally we provide high end consultancy services, and deliver the top quality output as demanded from our customers. However from our very beginning we have been distinguishing ourselves by our hands on support 'in the field' and our entrepreneurial approach. This combination of high end services and hands on approach makes us rather unique.
IMPORTANT ASSET:'DOUBLE' LOCAL PRESENCE
We are locally present in both the various countries as well as in the Netherlands. The fact we have boots on the ground and we are next to our customers ('double' local presence) is regarded as an important asset.
CLEAR & SOLUTION ORIENTED COMMUNICATION
Often a difference exists between the desires of our customer and the local legislation. EUNITE finds the right balance between our customers motives and legal possibilities. Moreover we clearly communicate in a solution oriented manner.
RELIABLE & LOYALTY TO OUR CUSTOMER ONLY
EUNITE is reliable and is loyal to its customer only. In contrary to others, we do not serve any possible local interests. Our sole driving force is realising the best solution for our Western customer.
KNOWLEDGE OF CROSS BORDER LABOUR LEGISLATION
Many customers have chosen to expand their activities to CEE for (labour) cost motives. In some occassions, this also resulted in deploying foreign employees in Western Europe. Examples are flexible workforce companies, transport companies but also manufacturing and construction companies. Almost automatically difficult and sometimes contradicting (local, EU, Western) legislation issues arise. Over the years EUNITE has become a specialist in creating cross border labour structures that are complying to these various legislations. This expertise is another reason why companies choose EUNITE.
HIGH QUALITY & COMPETITIVE PRICES
We deliver top quality services to our customers. However due to our highly efficient organisation structure, we manage to provide our services for competitive prices.
SERVICING YOUR INVESTMENT OR LOCAL BUSINESS NEED?
For each customer we have delivered tailor made solutions. Contact us and see how we can support your global investment need and / or your local business services needs!