Our origin in countries such as Poland, the Czech Republic, Slovakia and Romania is also the foundation of our expertise in grants. After the fall of the wall, many Dutch funding programs were developed for these countries. In addition these countries also created their own granting programs to attract foreign investors.
POLAND EU GRANT CHAMPION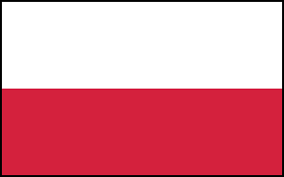 From all EU countries, Poland is by far the champion in grants. Between 2007-2013 it acquired a total granting sum of € 108 billion. Hungary, the Czech Republic and Romania followed at a large distance with grant sizes of € 35, € 34, resp. € 35 billion. Also for the current timeframe of 2014-2020 Poland again is European granting champion. Its total EU granting sum has grown to € 136 billion.
GRANTS: EASTERN EUROPE AND THE NETHERLANDS
The availability of large grants in Eastern Europe is one of the reasons why EUNITE has developed itself into a granting specialist. The other reason are the Dutch authorities. From the Netherlands various granting programs have been developed for countries such as Poland, the Czech Republic, Romania, Ukraine etc. In general these consisted from export and investment grants. Taken our presence in the Netherlands and in the various Easter European countries, it is understandable that we have played an active role in many of these Dutch public funding programs.
INNOVATION GRANTS

After we established our track record in investment and export grants, our support was also demanded for acquiring innovation funding. Initially this consisted of Dutch innovation grants, however these were soon followed by EU grants for innovation (such as FP7 and Horizon 2020). Examples of such innovation grants can be found via this link.
INVESTMENT AND PPP GRANTS : 'ALL OVER THE WORLD'
Not only our granting scope has broadened over the years, our geographical operations have witnessed a similar development also. Nowadays we add value at investments and PPP grants 'all over the world'. Such grants consist of cash grants, fiscal benefits and combination of both are applicable also.